Services


Training

Unlock greatness by learning as a team, and build your capabilities that are crucial for work now, and for what's next.
The world of work is being transformed. Bright Pilots' training helps you and your team get out in front.
As the saying goes, the thinking that got us to here won't get us to there. The 'there' tends to be full of ambiguity and complexity. Our training focuses on the skills necessary to tackle these modern challenges: group facilitation, critical thinking, problem solving, systems thinking, and visualisation.
What skills do you want to boost?
You need to boost...

Our off-the-shelf team training classes

Strategic thinking and planning

Better meetings for strategy and planning
Drawing for business and strategy

Facilitation

Better meetings for strategy and planning
Better meetings for collaboration and engagement
Better meetings for alignment and decisions

Framing, communicating and solving complex problems

Problem framing for product and service teams
Drawing for business and strategy

Stakeholder buy-in and alignment

Better meetings for alignment and decisions
Drawing for business and strategy
Drawing for influence and buy-in

Creativity and innovation

Better meetings for creativity and innovation
Drawing for product and service teams
Impact-driven learning
Learning team skills takes more than a couple of hours together in a room or Zoom, and hoping for the best. Here's how our training is different: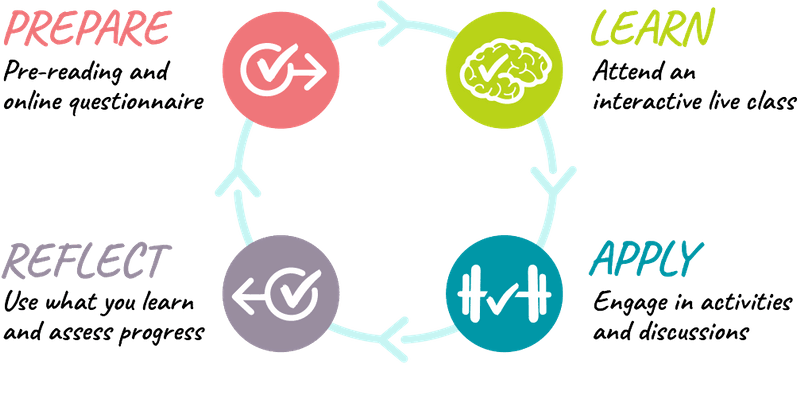 Different formats on offer
Our main format is 2-hour sessions, but we can flex to meet the learning outcomes you're after, your training attendees' locations, and your organisation environment and culture:
In-person, online or hybrid
2-hour training sessions - our standard model, focused on interactive skills training aligned to your performance outcomes
Half-day or full-day sessions, to allow for more content, small group interactions, and application
1-hour light learning, for fun and team bonding; ideal for a lunch-n-learn or Friday afternoon
Integrated with your offsite, to help your team reflect, collaborate, and build their skills in a more strategic way
Online on-demand training modules are also available, to plug into your existing LMS, or as part of a multi-modal learning approach
We've boosted capacity in loads of teams...
Here are some organisations that Bright Pilots has been privileged to run training sessions and masterclasses for:


What you can expect
We tailor to you. We match our content to the professional development tracks and performance outcomes you're after
No Zoom gloom. Years of experience in online education keeps all our classes well-paced and engaging
We aim for impact. Every class includes time for everyone to apply each topic, and capture what they're going to do next, to improve their work
Battle-tested templates. No filler here; every class has tools and templates for your teams to use straight away
Discounts for non-profits are also available
Other services
Dive into the other services we offer, either as part of our training services, or separately.
Ben did an awesome job as a trainer. Clear, articulate, responsive to all questions.
Product Manager
This was an amazing course. As a PM, the importance of problem framing is not a foreign concept to me, and I still feel like I learned a lot from this training. What was really great is that I was able to workshop an actual problem I'm currently working on in the class, and I came away with some awesome new insights on that problem
Product Manager, Atlassian
Ben made it happen in a very personalized way. He harvested the problems and situations from our experiences and rolled out the course using that. This course was so far the most productive one I've attended in Atlassian
Program Manager, Atlassian
I wanted to send a big thank you for your brilliant problem framing exercises! I used them as part of a kickoff workshop with a new client and it worked a treat! It was amazing to see them look at their problem in new ways!
Sayoa Jodar, UX Researcher
After our training, I sent a meeting request to 4 Directors about an issue I have been banging on about for a couple of years now. I structured my correspondence like you said, i.e. highlighted the risk, and I have already, this evening, had responses including the following "Thanks Shirralee, your explanation of this opportunity is very helpful, and it sounds very important from a client safeguarding perspective."... So thank you!
Principal Practitioner, The Benevolent Society
Get power moves in your inbox every week
Subscribe to our newsletter, and receive news, tips and resources to help you have a better impact at work.