Resource
Meeting Planner Template
Prepare any meeting or workshop better and faster by using this G.R.E.A.T. planning template
Make any meeting or workshop instantly better by using this GREAT meeting planning template. Fill it out either by yourself or as a team, to think through what will make that meeting a success.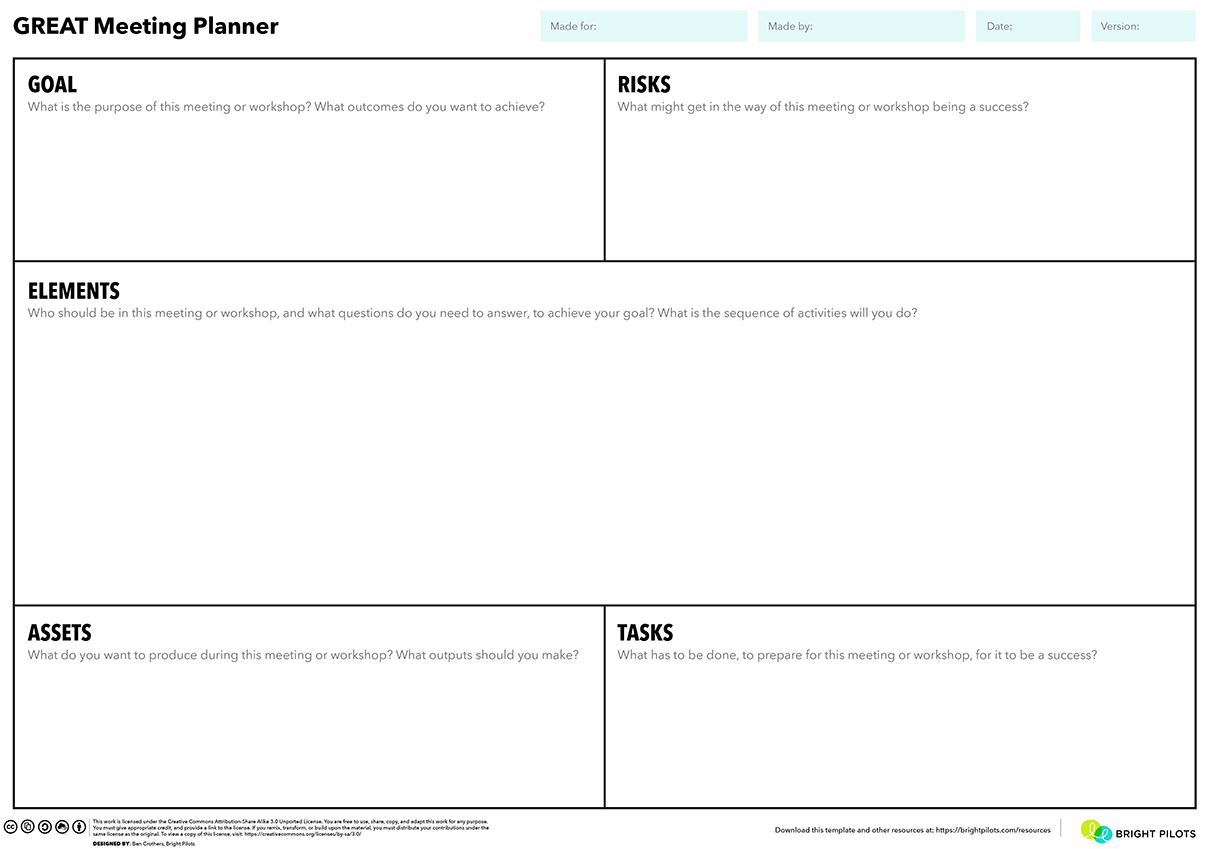 Whether you're new to facilitation, or a seasoned veteran, it's always great having ways to plan and prepare rapidly and accurately. Speaking of great, this template helps you think through all the essentials:
Goal - What is the purpose of this meeting or workshop? What outcomes do you want to achieve?
Risks - What might get in the way of this meeting or workshop being a success?
Elements - Who should be in this meeting or workshop? What questions do you need to answer, to achieve your goal? What is the sequence of activities will you do?
Assets - What are the inputs needed for this meeting? What do you want to make during the meeting? What are the outputs people are expecting?
Tasks - What has to be done now, to prepare for this meeting or workshop? What can you delegate? Is there any pre-work for attendees?
This resource contains:
1-page GREAT meeting planner template
Download free
Download this resource free and instantly, plus a new tip every week to help you and your team work brighter, with the Bright Pilots newsletter.
We honour your privacy, and we only use your information to contact you about the resources you requested and our relevant content, products, and services. You can unsubscribe at any time.